WEB UI Archive – A place to organize your images, projects and prompts
Your Archive is a web utility to browse your image collection, see how many images you've made, check how much storage you are using, batch delete, batch download, and move files into project folders. Your Graydient account comes with a minimum of 15GB of storage for all of your creations. Find the link at the top of the page, as shown below. You can also see a sneak-peek of your archive with the history button (also shown below) which has your last 10 or so renders.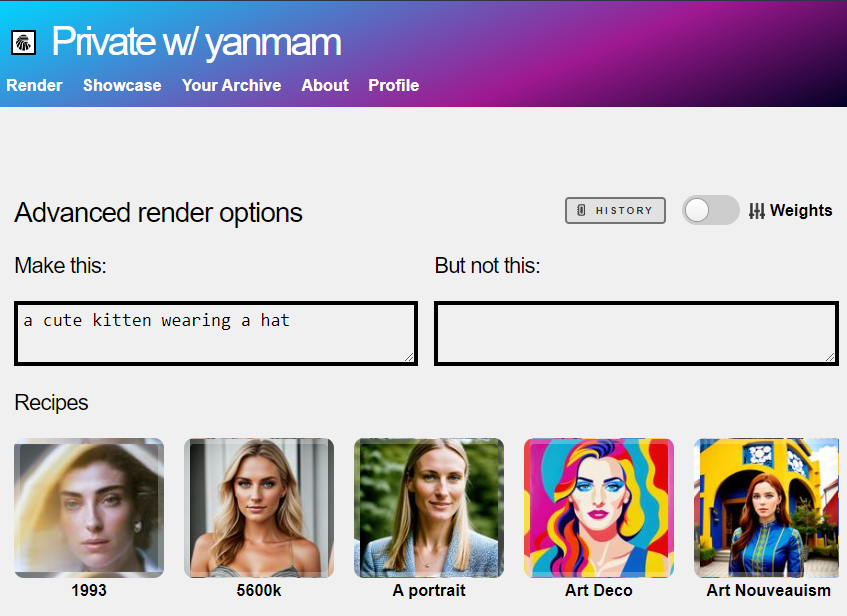 Archive Storage
Archive currently comes with 15GB or 30GB. There are no overage storage fees, you simply need to clean your drafts from time to time, or upgrade to a larger plan if you need more space. Please contact us if you need more than 30GB.
Quick Telegram Shortcut
Click on your 1:1 chat with your bot (it doesn't work in shared groups or private 1:1 groups) and type the command:
/archive

Organizing and Deleting Files
Telegram version
You can delete files directly from Telegram by replying to the picture (like you're going to talk to the picture) and then type /delete, like this: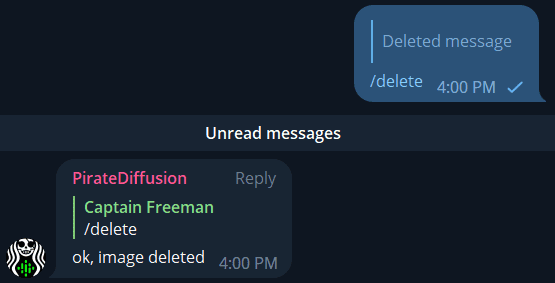 That not only clears it from Telegram, but it also deletes it from your Archive and off of our servers, permanently. It's gone for good.
In Telegram, you can also type /archive to launch the web version, below:
Web UI Version
Login to your account and click My Archive at the top of the page.
Note: The first time it runs, it will calculate your usage and show zero images. Please give it a minute and hit refresh, and images will appear.
See those little checkboxes?
Each thumbnail represents an individual render group, which typically contains 5 images or more. Toggle "Group" to see each individual image instead, or can click into each render group to fan out the files. To interact with a file, click the Checkboxes.
To move or delete files, click the Organize button that appears at the bottom of the page when images are selected.
The combined file sizes of the selected files are shown on the left.
Clicking organize allows you to move your files into projects. A new project folder can be created right there. Or you can click Delete and the "I'm sure" confirmation box to nuke them forever.
This feature is in beta, so you may experience bugs. If you encounter an issue, please let us know in VIP support.